A LONG WAY BACK - Roger Cotton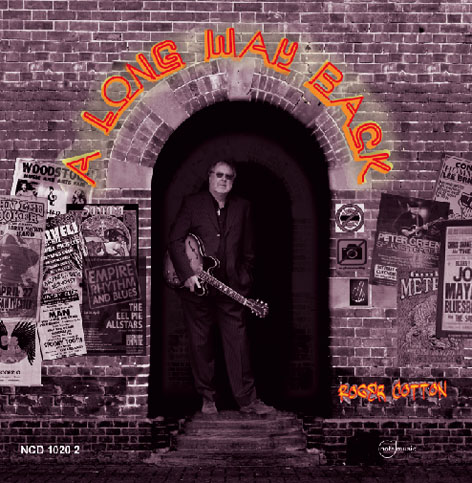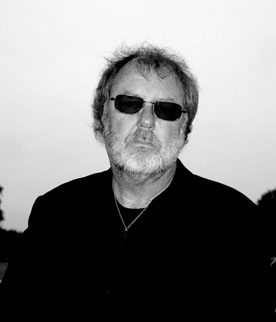 Roger Cotton - A LONG WAY BACK
Musicians
Drums: Pete " Tommo" Thompson, Bass: Pete (where's the cakes) Stroud.
Roger Cotton: Hammond C3 Organ, Guitars, Wurlizer, Piano.
Alan Glen: Harp, biscuits, tea, and the odd bit of guitar.
"No Time For You" - Guitar & Vocals: Buddy Whittington.
Drums: Pete Miles. Bass: Mark Clements.
"Already Gone" - Drums: Steve Dixon. Bass: Al Mclean.
Horn Arrangements: Tim Riggins, a gentle soul, and a Great American.
Horns: Gary Barnacle: Tenor, Alto, Baritone Sax, Nick Payne: Tenor Sax, Baritone Sax
Derek Nash: Tenor Sax, Nick Pentalow: Baritone Sax
Tim Riggins: Trombone, Phill Knott: Trombone, Sid Gauld: Trumpet, Flugel Horn
Matt Winch: Trumpet, Flugel Horn, Gabriel Garrick: Trumpet
Strings & Oboe: "Patience Harco Ensemble"
Backing Vocals:
Val Cowell, Loise Kenny, Joane Ramsey.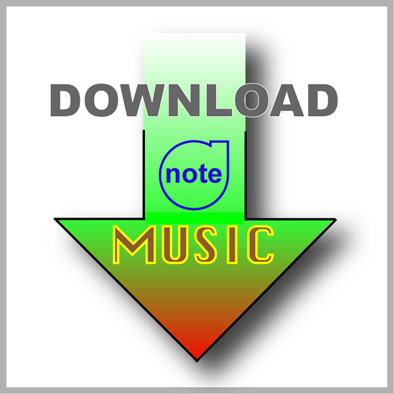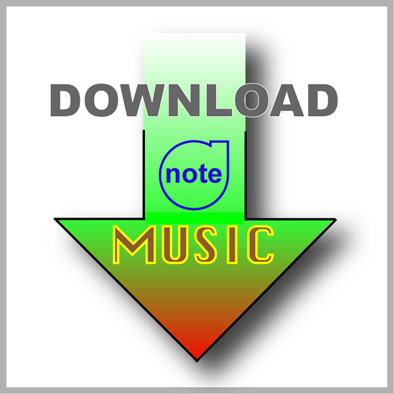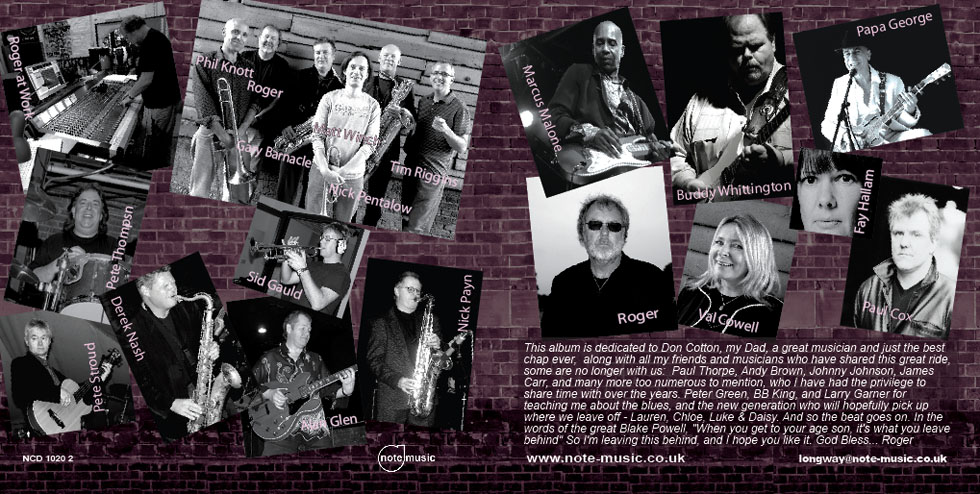 A Long Way Back
-

Val Cowell
Produced by Roger Cotton
Executive Producer & Art Work - Blake Powell
Recorded, and remastered at Roundel Studio, Kent.
www.roundelstudio.co.uk enquiries@roundelstudios.co.uk
My thanks to Graham Seamarks for his help.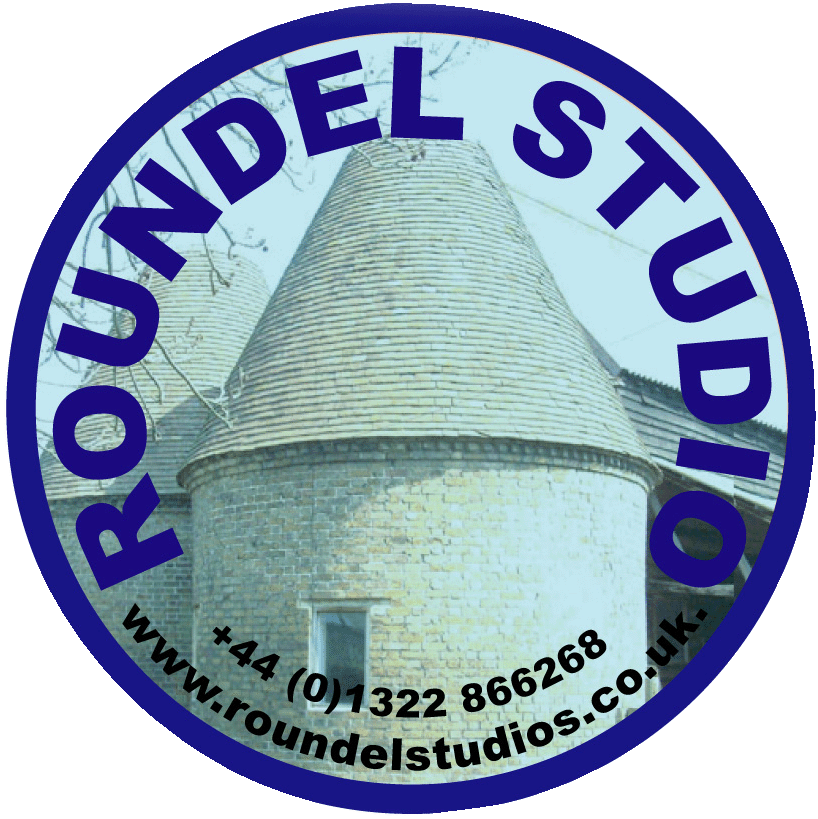 Roger Cotton is one of the unsung heroes of British music, he is a songwriter of note, and in his roll as producer and engineer at his studio he has been responsible for some memorable albums and performances.

"A Long Way Back", is Rogers first solo album, on it Roger plays piano, Hammond organ and guitar and composed all the tunes, he also produced and engineered the project.

Roger for many years played with the Peter Green Splinter Group touring with artists like B B King, John Mayall's Blues breakers, Buddy Guy, Jimmy Ray Vaughan, Louisiana bluesman - Larry Garner, the late great James Carr and many more. His latest tour has been with Buddy Whittington from the Blues breakers.

Roger is joined on this album by some top musicians from the USA - Buddy Whittington (John Mayall), Marcus Malone, from the UK Papa George, Val Cowell (Bad Influence), Paul Cox (John Slaughter), Alan Glen (Yardbirds, Barcodes), Derek Nash (Jools Holand), Nick Payn (Bill Whyman's - Rythm Kings), Gary Barnical (Phil Collins), Sid Gould (Incognito) just to name a few.
Top album from the best in the business...