---
This special show case concert was the first time that Paul and Marsha had sung together in this formant.
A good crowed was at The Cranleigh Arts Centre on Saturday 22nd June 2002 and judging from the audience reaction they will want to see them again soon, Marsha backed by The Paul Cox Band got the show of to a storming start with "Torn Down". .
See the set list. there were stand out performances from the Band with Gary Moberley on keyboards, Mike Summerland on Guitar and the rhythm section of Steve James. on drums and Al Maclow on Bass.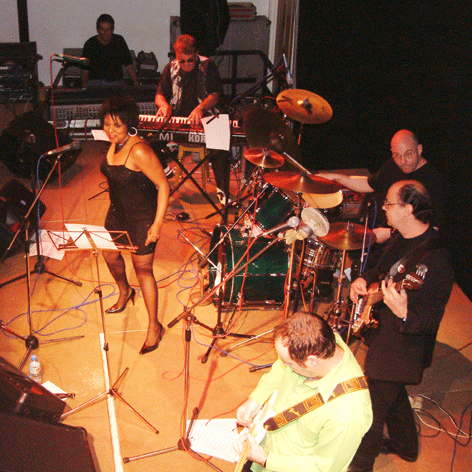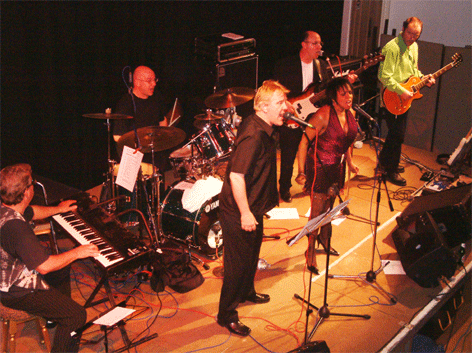 REVIEW
From Blues in Britain Vol. 1 Issue. 8 – July 2002-07-27

Paul Cox Band with Marsha Raven - Cranleigh Arts Centre 22nd May 2002

Blues and Soul Mix them well and you have a terrific menu for a night out. Serve in a smallish. Comfortable, air-conditioned venue with good acoustics over two and a half hours and Saturday nights don't get much better than this!

The diminutive Marsha Raven joined the band, minus there Leader, and launched into a funky version of "Tore Down", which got the toes tapping immediately. She may be short, but boy, what a voice Marsha has a terrific range and uses it to great effect, whether belting out some "Down Home Blues", or seducing you through "Steamy Windows" That last song reinforced the comparison with Tina Turner. but this was also a chance for Marsha to do her own thing and it was wonderful.

"Overnight sensation" is no way to describe Marsha and, with her little black dress. There wasn't a bloke in the place who wouldn't have accepted her offer during "Rock Me Baby", a slower stomper that had everybody moving. Her set comprised mostly standards, but sung in her own inimitable way, aptly illustrated on "Boom Boom", a fitting tribute to the late John Lee, it culminated in a rocking version of "Crossroads", with excellent backing from Mike Summerland and Steve Dixon on guitar and drums respectively, leaving the audience positively breathless. It was as though she and the band played together all the time, Paul Cox joined her for the Soul staple "Private Number" to take us to the break. Although I'm convinced the crowd weren't thinking about replenishing their glasses at all.

The second set featured Paul on vocals and it was clear from the outset the band has been together for the best part of four years. They got off to a rocking start with "That's The Way I Feel", increased the soul content with "Pouring Water On A Drowning Man", before getting the whole place jumping for "Standing On Shaky Ground".

A good selection of numbers were taken from Paul's two CDs, including the slower "Real World" and "Damn Your Eyes", featuring lovely keyboard playing by Gary Moberley plus storming versions of "Paper Thin", "Rollin' Back The Years" and, one of my all time favourites ever, since I heard it on the Blueprint CD compilation. "Ain't Nothin' Doin'. That song still inspires me every time I hear it!

John MayaIl's "Walking On Sunset" upped the tempo, followed by full audience participation on the Sam and Dave classic "Hold On, I'm Coming" Bass player Al Maclean also added vocals to his solid rhythm backing on J B Lenoir's "Mama Talk To Your Daughter".

Marsha then returned to duet with Paul for "Your Friends Are Tearing Us Apart" and a belting version of Bob Seger's "Fire Down Below". With their great blues / soul voices and on stage personalities. Marsha and Paul are made for each other. On their own, they're great, but together... just make sure you go and see them if you get the chance!

Darryl Parsons - Blues in Britain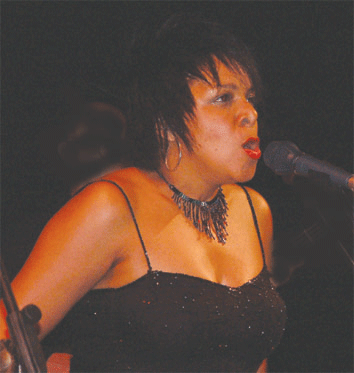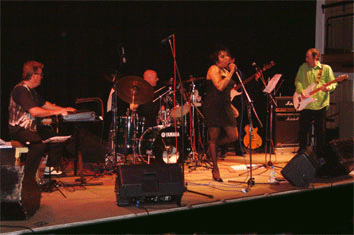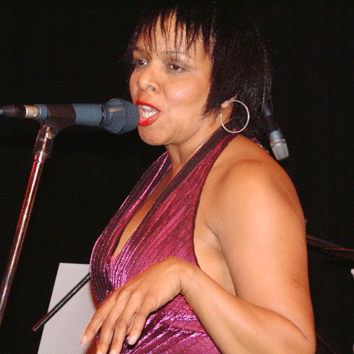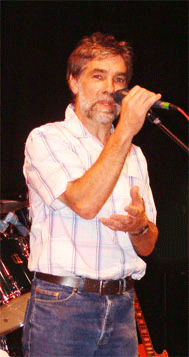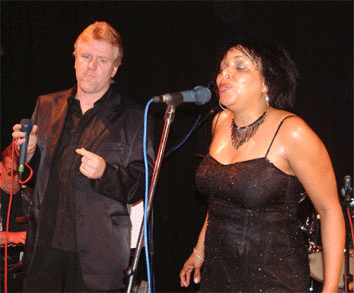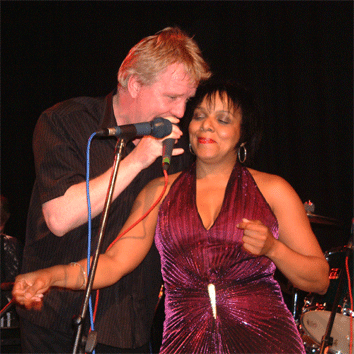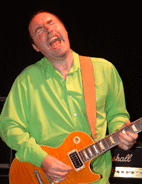 The Advert for the show

SPECIAL SHOWCASE NIGHT

Saturday 22nd June

1, High Street, Cranleigh, Surrey. GU6 8AS,

PAUL COX BAND with MARSHA RAVEN
Following the launch of their excellent new CD `Real World' at Cranleigh last year, the superb Paul Cox Band make a very welcome return, but this time with special guest Marsha Raven. a native of New York, Marsha has an electrifying voice, and is a dynamic performer. She appeared in Richie Haven's Broadway musical tribute "Electric God: the story of Jimi Hendrix", and subsequently went on to write and perform in her own successful one-woman show "Blues Angels", which chronicled the contribution of black female singers to popular music. She followed this with `Rock Queen' , which was also well reviewed. She has had a number of hit records, including Catch Me (I'm Falling). With two superb singers and an excellent band, this promises to be an exceptional gig!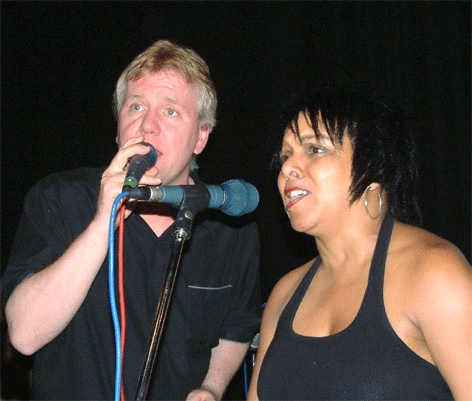 ---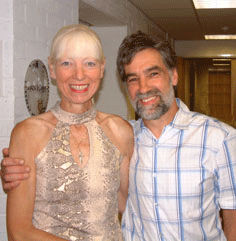 Tony Smith is the promoter at both The Cranleigh Arts Center and The Chiddingfold Clubs, he is a lifelong music fan, who has put his money where his mouth is, to keep music alive and kicking in Surrey.
He can be guarantee to put on a great show that will include some of the worlds finest Blues, Soul, R&B and Jazz artists.
With Tony and his wife Lynn in charge you can be sure of a great show every time, the Smiths quality control system ensures that they only put on the finest entertainment, you will have a great night out and a chance to see some world class acts.

---
Paul and the Band will be back soon . Don't miss them.