To go back
click cover
The Barcodes Album Launch Gig & Party

The Barcodes Album Launch Gig & Party

Bull's Head, London SW13 5/7/04

The usual situation with album launches is that the band performs all or most of the album. The Barcodes Independently Blue Album Launch Gig & Party men more like a mini festival with a multitude of guest artists.

The trio of Bob Haddrell (keyboards and vocals), Alan Glen (guitar, harmonica and vocals) and Dino Coccia (drums) opened proceedings with a short set that consisted of a couple from their Godfather Mose Allison, "I Don't Worry About A Thing" and "Parchman Farm", and J. J. CaIe's "Don't Go To Strangers" Guest artists followed.

Teenage boogie woogie piano prodigy Jack 'The Kid' Carter was first up - definitely a name to watch out for. The Papa George Band then did a spot. Local resident and regular performer at this venue George, playing slide on a resophonic steel guitar, was joined by Pete Stroud on fretless bass, Sam Kelly, drums, and a guesting Roger Cotton, keys, on some impressive originals.

Two of South London's finest singers had short slots: Earl Green with The Barcodes and Paul Cox with The Papa George Bend, Roger Cotton and Alan Glen. Both pairings were successful: The Barcodes' smooth blues sound suited Green's voice to a 'T'; Cox ambitiously began his spot with a ballad from Cotton and Glen's album (Borne in Black & White) that was receiving its first public airing.

After a short interval The Barcodes reminded us what an excellent trio they are with Rosco Gordon's "No More Doggin'", with a Bo Diddley meets New Orleans beat, and their own neo reggae "Check In On My Baby". They then brought on Sonny Black for a couple of resonator guitar led numbers, with Damon Sawyer taking over at the drums.

Daniel Smith then sat at the piano to perform his "Dean's Boogie", a dedication to Coccia's ad
opted teenage son who was among the audience. Jim Mercer, playing Fender bass, took the mike for his arrangement of "Highway 61" with fine harp from Glen. The grand finale (lots of people on stage (included a harp duel between Shakey Vick and Laurie Garman. A night of quality music came to an end with Tracy Hill, from Atlanta, leading the ensemble through Rufus's "Ain't Nobody".

It was another memorable evening at the Stormy Monday Club, with London's blues community turning out to support the well regarded Barcodes. As the programme ended Alan said, thanks to all musicians and guests and to Blake at Note-Records.

Jon Taylor - "Blues In Britain"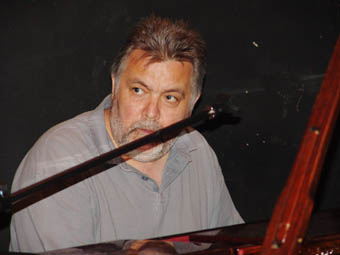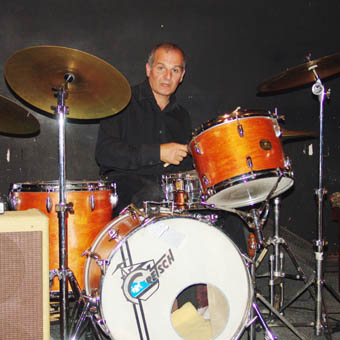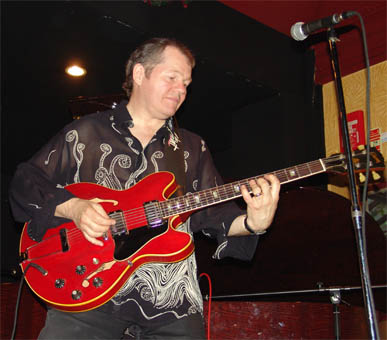 Bob Haddrell
Dino Coccia
Alan Glen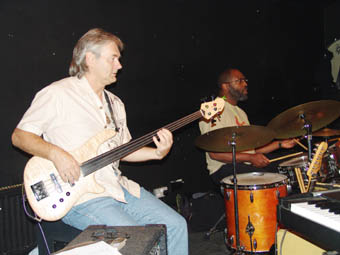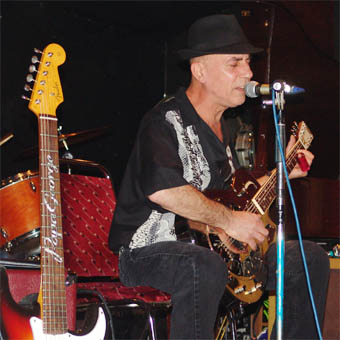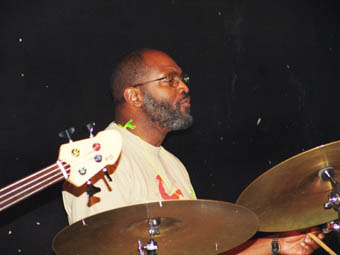 Pete Stroud, Sam Kelly
Papa George
Sam Kelly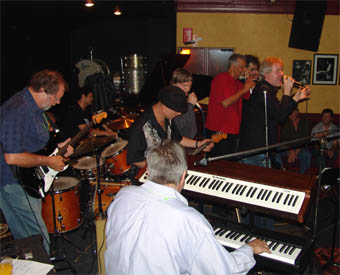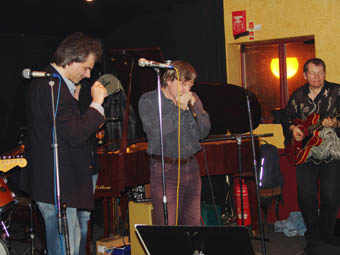 All Star Band
Laurie Garman, Shakey Vic, Alan Glen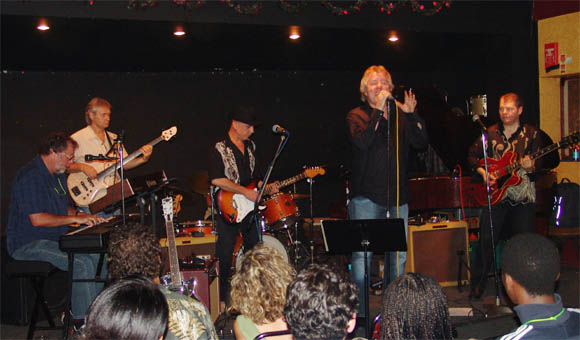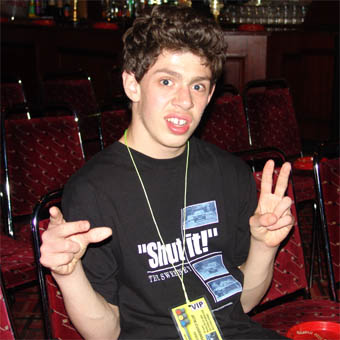 Dean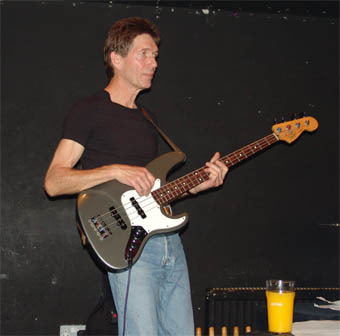 Roger Cotton, Pete Stroud,Papa George, (Sam Kelly), Paul Cox, Alan Glen
Jim Mercer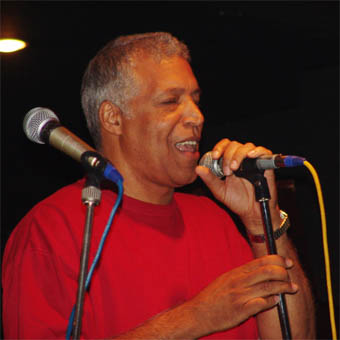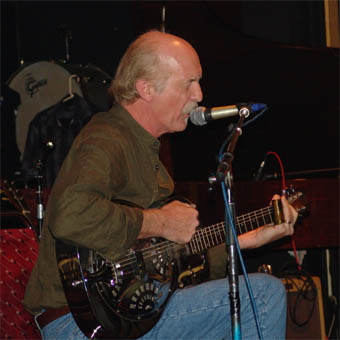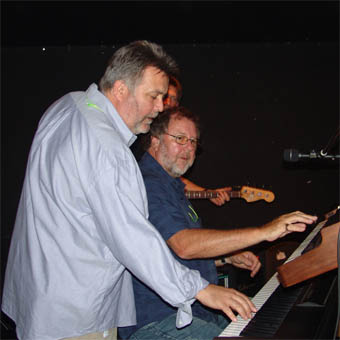 Earl Green
Sonny Black
Bob, Roger Cotton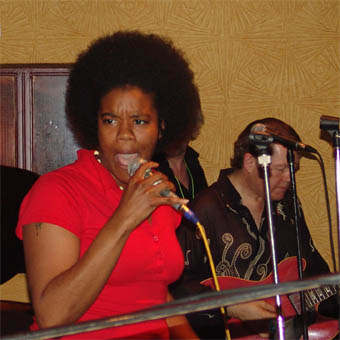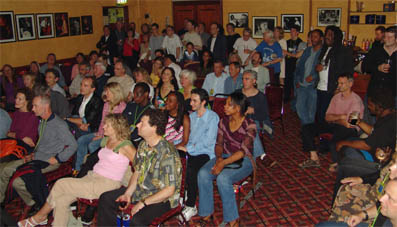 Tracy Hill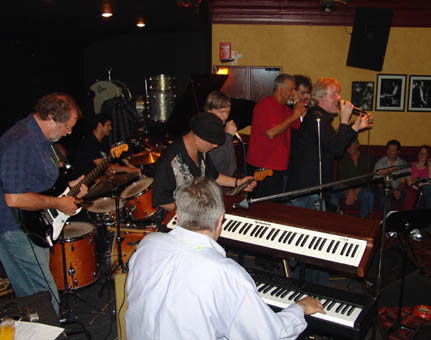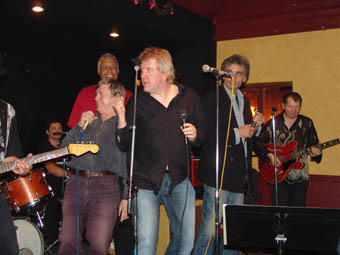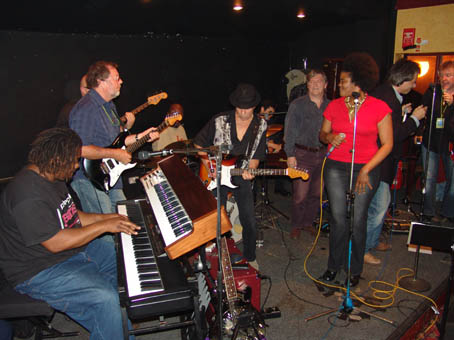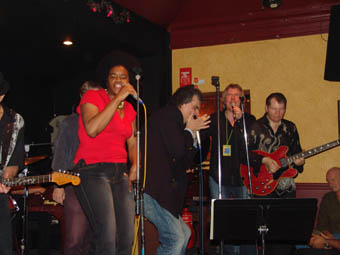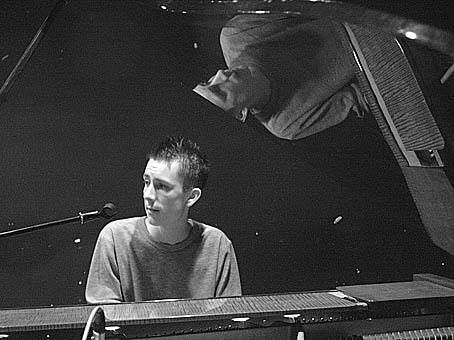 SPECIAL CD LAUNCH PARTY

'INDEPENDENTLY BLUE'
NEW CD FROM THE BARCODES

Monday 5th JULY 2004

THE BARCODES

with some very special guests...including
Sonny Black, Earl Green, Sam Kelly, Jim Mercer, Pete Stroud, Paul Cox, Roger Cotton, Papa George, Daniel Smith, Jack 'Kid'Carter, Tracy Hill, etc .

Show Time 8:00 pm
'THE STORMY MONDAY CLUB'
BULL'S HEAD, BARNES

373 Lonsdale Road, Barnes, London SW13 9PY
Tel: 020 8876 5241
Jack 'Kid' Carter
Harmonic World -

CD Launch July 5, 2004

Note-Music held a launch party at the Bull Head, Barnes, by the Thames in London, to launch the new Barcodes CD, Independently Blue. It was a great night with guest appearances from a virtual Who's Who of the London Blues scene.

Boogie piano from Jack Kid Carter, and Daniel Smith, Papa George
and Sonny Black on guitar, vocalists Earl Green and Paul Cox, and Sam Kelly on drums, all joined in to make a great evening.

Alan Glen was on stage most of the time, organising and playing guitar or harmonica with his guests and the rest of the Barcodes trio, Bob Haddrell on organ, and Dino Coccia on drums,

The evening finished with everyone on stage including two more harmonica players, Laurie Garman and Shakey Vic. Tracy Hills delivered the vocals, with Alan Glen again playing the guitar

Note-Music provided this image of the final number of the evening.


---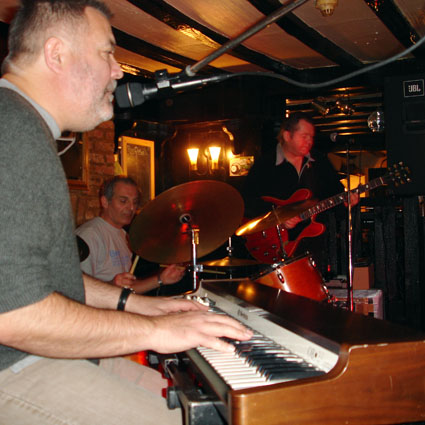 The Barcodes at The Oval, Croydon. - 11 Dec 05 - Very Special Guests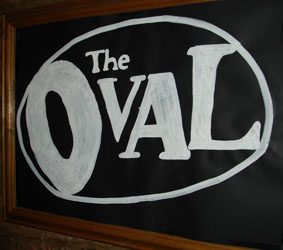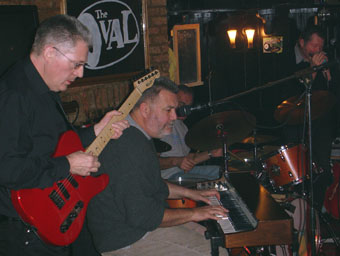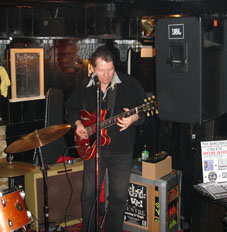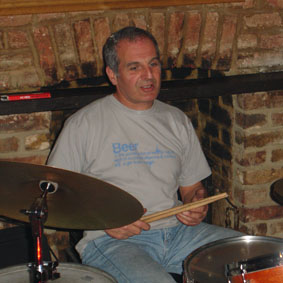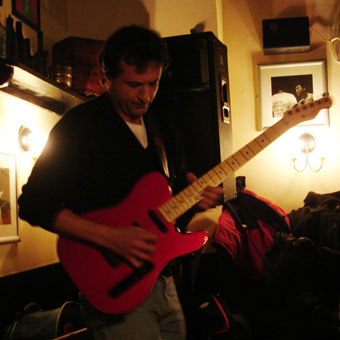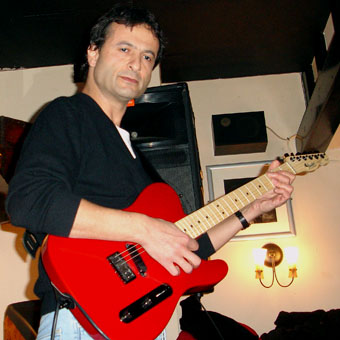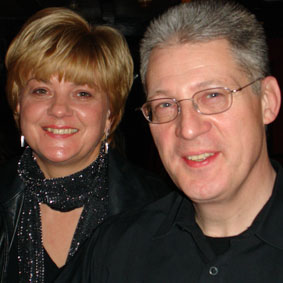 The Barcodes played the Oval, Croydon on Sunday 11th December, Alan Glen, Bob Haddrell & Dino Coccia. Were Joined by Martin Jackson (red custom Fender Telecaster "James Burton" signature) and Eric Allal from Paris on guitars. The Band played 3 sets to a very appreciative audience.
Don't miss them when they play the Oval in 2006
Dino
Eric Allal - France
Martin & The Barcodes
Eric Allal - France
Alan
Martin Jackson - Shirley